… with a break in Jinja on Prayermountain.
The first day starts on February 24th. at 06:30 at sunrise in Otacpab.

And ends after 12 hours driving for 538km in Jinja on Prayermountain.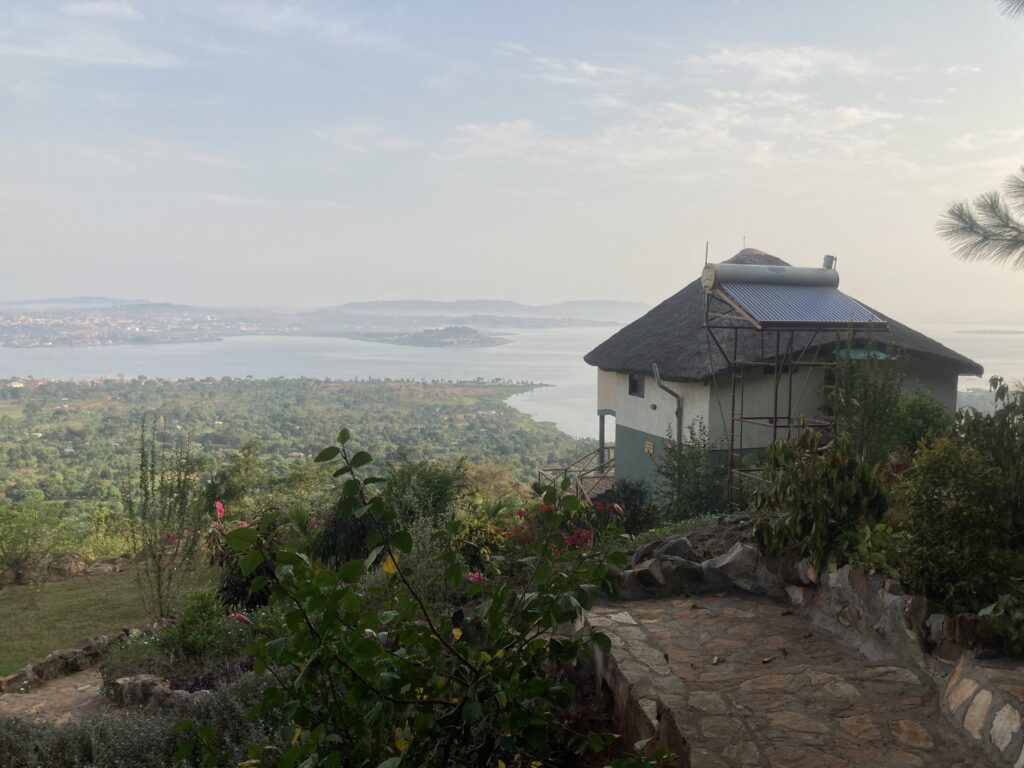 In the basement of this house we spend 4 relaxing days and let ourselves be spoiled by the good kitchen on the Prayermountain.
From there we start on 28.02. after breakfast. We're spending the evening with two special and wonderful people, Vivian and Derrick Rugamba. What a good time when the four of us get to share many stories with each other. After that, the two take us to the airport in Entebbe at 02:00. Here is the last photo in front of the airport building: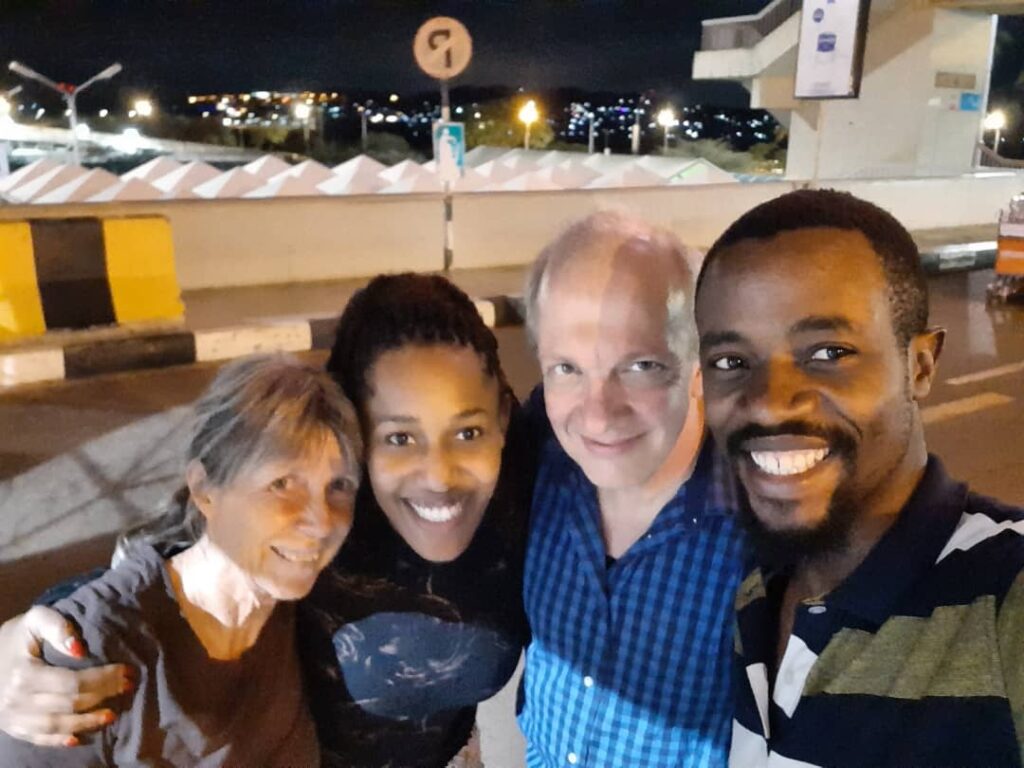 From there we fly to Istanbul. At least that's what we thought. But the plane takes off and takes us to Ankara. There we spend 3 hours at the airport to then start back to Istanbul. Our connecting flight is gone and so we spend a night in Istanbul at the expense of the airline. We arrive there at 9:00 p.m. The room including a bathroom that we feel as a ballroom is a lot bigger than our cabin in Otacpab. Since we are very tired due to the missing night before, we have no chance of getting lost.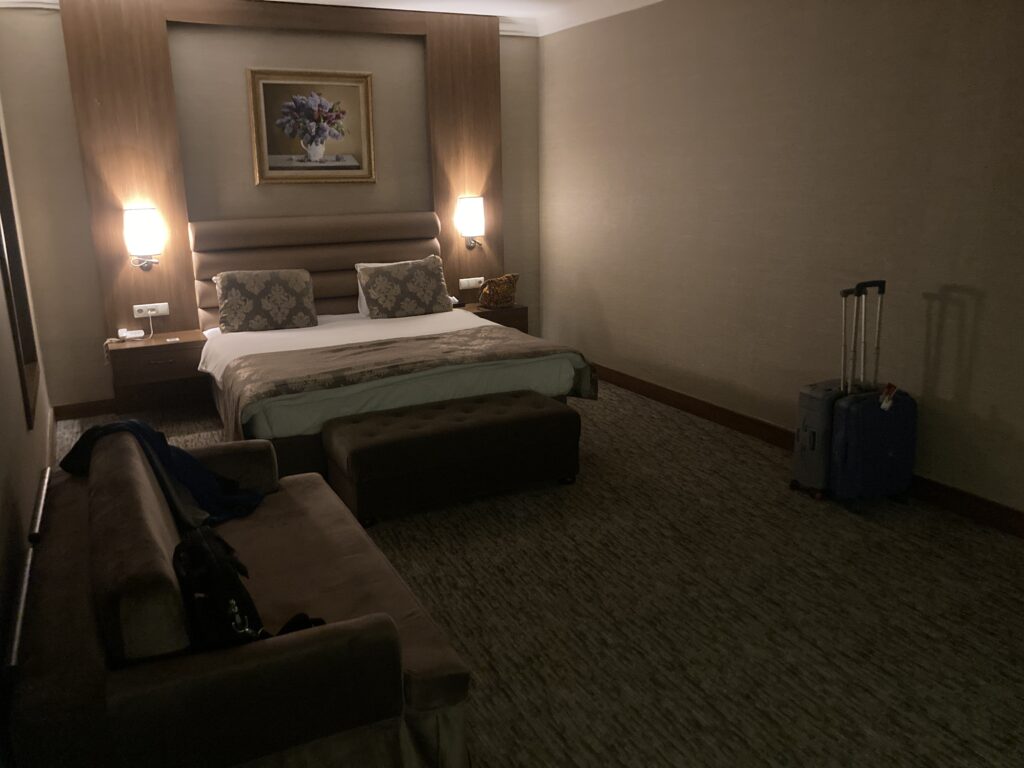 We will be picked up from there at 5:00 am and taken to the airport. Now only a four hour flight, 2 hours by train, then we are back in Fichteweg at 1:30 p.m.